Designers' Choice


Here is a pro tip from your friends at Dee's Flowers & Gifts:
Always choose "Designers' Choice" when ordering flowers online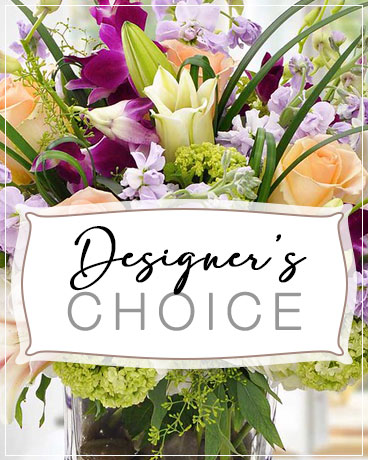 Ordering flowers online can be a frustrating experience, but there is one thing you can do to ensure the best results possible every time you order – no matter where you shop. This "floral lifehack" actually benefits the florist as well as the customer and will completely change the way you shop for flowers! Next time you order, simply choose a price you are comfortable with and let us create something beautiful and completely unique!
Why is "designers' choice" almost always the best option?
We would rather create something special than follow a recipe! As floral designers, our favorite orders to fill are wide open designers' choice requests. This gives us a completely wide-open canvas to create something extraordinary without it ultimately being compared to an online image.
You get the most value for the money you spend! The worldwide floral market has been very unstable due to a number of factors related to the global pandemic as well as climate issues and production shortages. This has a tremendous impact, not only on the price of flowers, but also on the quantity and quality of flowers available.
Your gift will be completely unique! When you order a specific product from an image on the website, your bouquet is designed following a recipe that indicates the exact number of each flower to be used in the design. A "designers' choice" order, however, has no limits except price. The result is one-of-a-kind gift like nothing else on Earth!
When is "designers' choice" NOT the best option?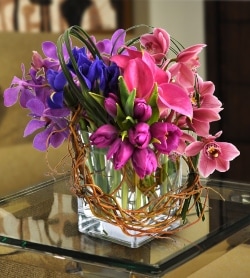 Ordering a designers' choice bouquet from Dee's Flowers & Gifts is almost always the best option when ordering flowers for birthdays, anniversaries , new babies, thank you, get well soon wishes, or simply to make someone smile!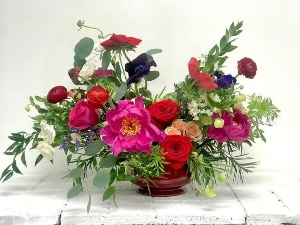 Our talented floral designers can create designs for any budget, and we promise you will be pleased with the results! The only time we would not recommend a "designers' choice" order is you intend to send specific flowers such as a dozen red roses.
Designers' choice options are also not recommended for weddings or special events without discussing options, themes, and venue requirements with the host or coordinator prior to ordering.
For questions or more information, please call (410) 272-1223 and we will be happy to assist you. Same-day delivery in Aberdeen, MD and surrounding areas, or anywhere in the USA. As a Yes We Can florist, our talented floral design team can create designs for any budget, and we promise you'll be pleased with the results!